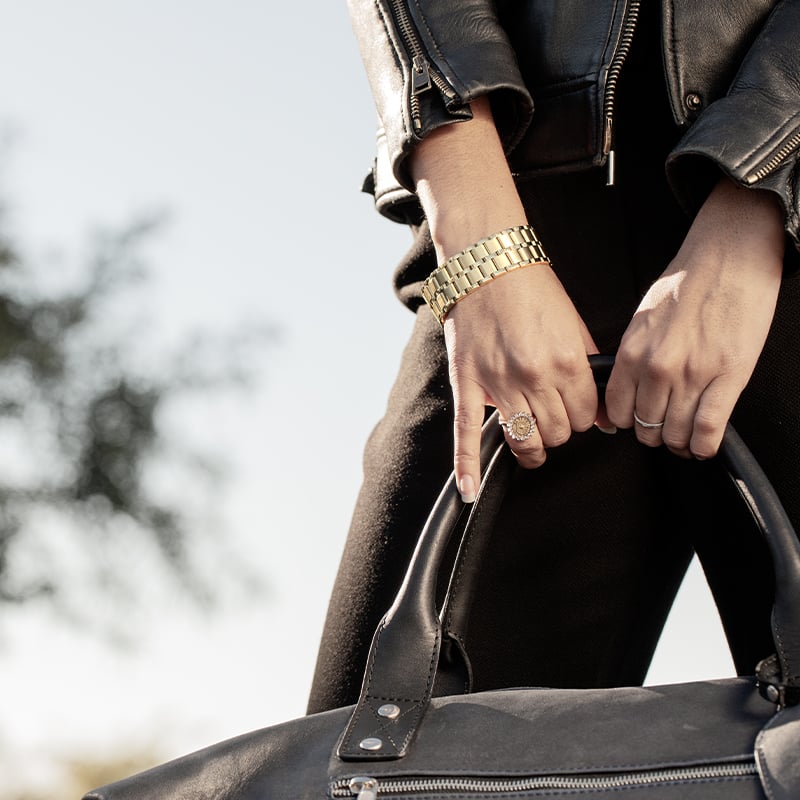 A Plot Twist for Your Wrist
Fine jewelry with an elegant secret. The Confidante draws from the 19th century sentiment that time is best kept when private.
Known as a secret watch, the artisan-hammered clasp hides a classically designed dial, giving the wearer more subtle time-telling intel and timeless outwards style. Let's just say, the Confidante is not at all what it seems.